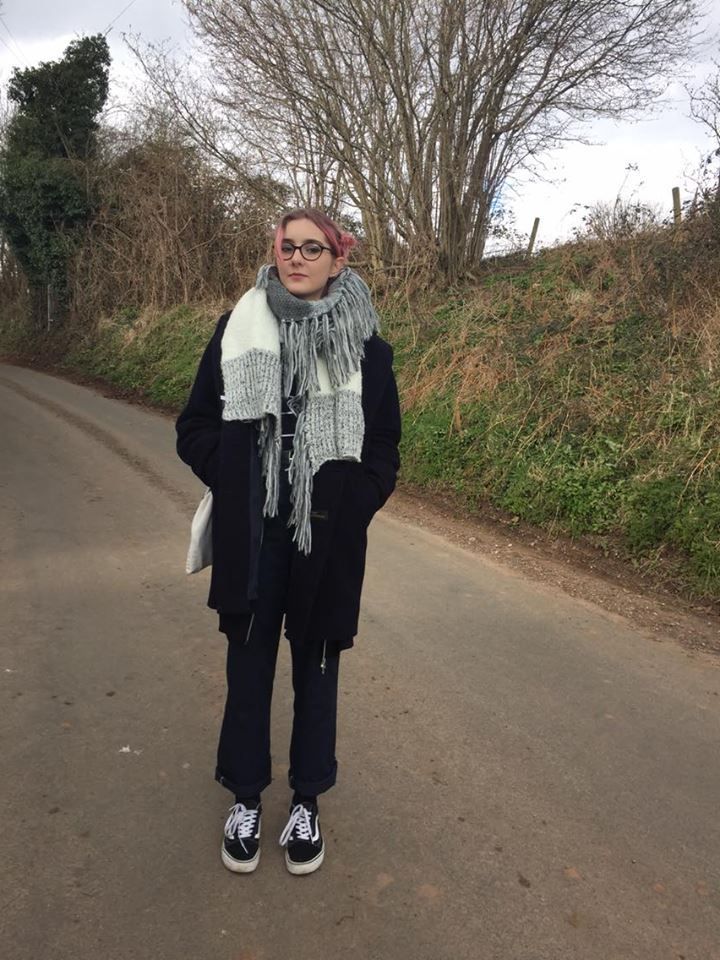 Coat - Flea Market (similar here)
Dickies Trousers - Vintage Store (Amsterdam)
I thought I'd actually post an outfit photo this year, about time aye?
I was home the other weekend to celebrate my 20th birthday; there was copious amounts of food, visiting family and getting all the cuddles, making it a very successful weekend.
On the Sunday we decided to have a ride out into town visiting a reclamation yard and one of our favourite stores, Baileys (it's almost like a posh / countryside ikea). It was bloody cold so I wrapped up warm in my new scarf I got in the Topshop sale the other week.
Also new in, are my dickies trousers that I picked up in a vintage store in Amsterdam. Only €20 too which is a bloody bargain, especially as I've wanted some for ages!. Slightly high waisted, but a casual wide leg at the bottom; perfect for comfy days at uni.
Hope you're all well and I continue with this blogging malarkey!