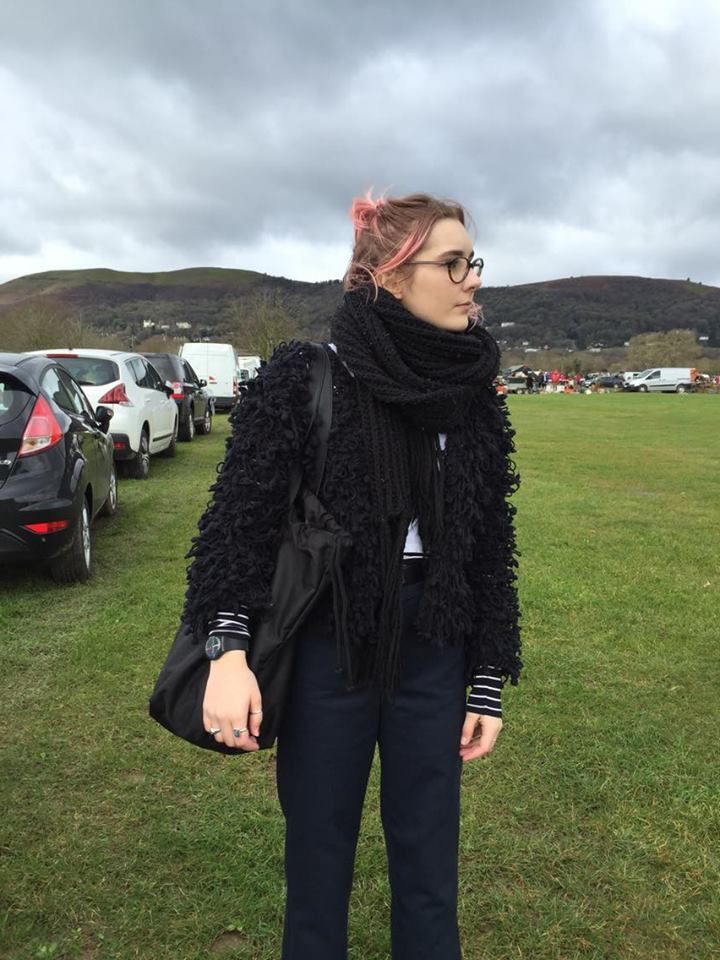 Shaggy Jacket - Zara sale
Just a quick post showing you my outfit from the other day when I was back home over Easter. On the monday we drove over to Malvern for their monthly Flea Market event and while I was freezing my tits off, I wanted to get a photo of my outfit (minus the other two coats I was wearing 'cause nobody wants to see those anymore).
I went with something really comfy but cool (?), so I chose my stripe roll neck which is now a firm favourite in my wardrobe, a crop top for layers and my fave fluffy jacket. I was really worried that I wouldn't get much wear out of this as it's not something I'd normally go for. But I can confirm that I've definitely got my monies worth out of it now! This has encouraged me to try more things that I'd normally be scared of because it might turn out that it becomes the best purchase ever!
p.s this bag is also the best, it's become my Mary Poppins bag because I can pack all my belongings in it, all at once...