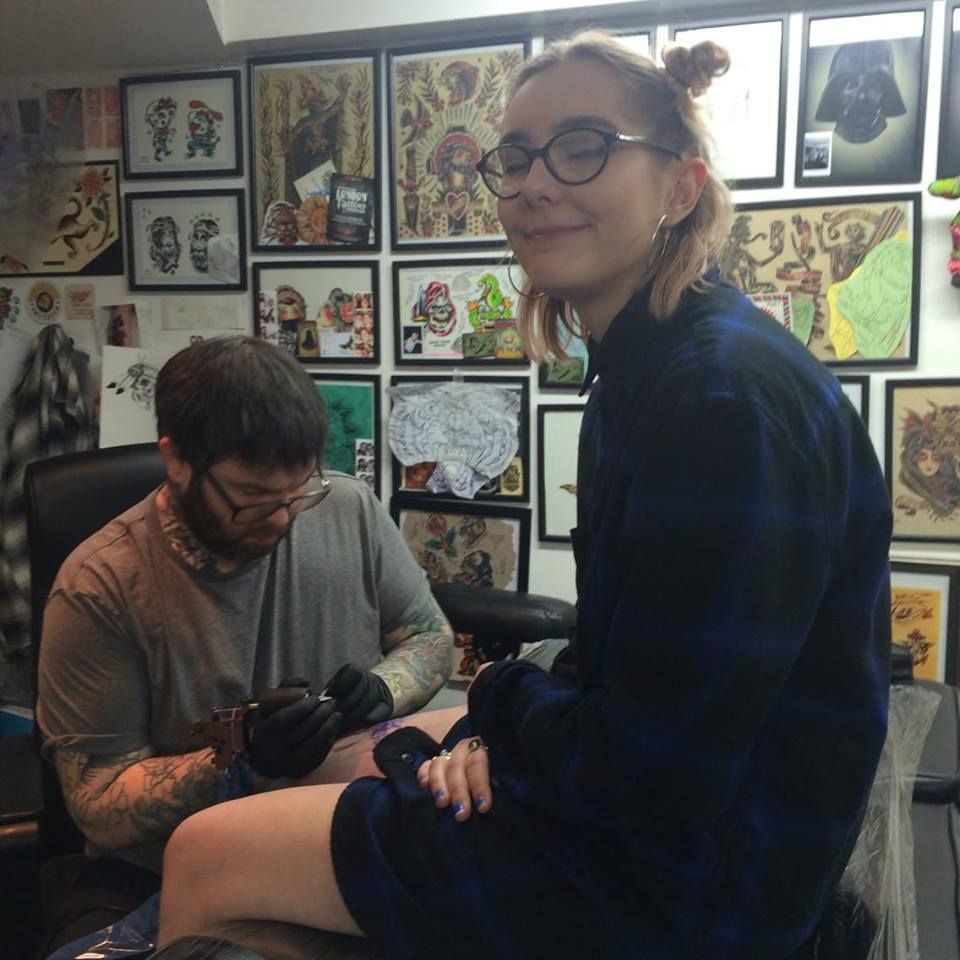 The other week, just after my first of three deadlines this term, I decided to go visit my best friend in Leeds. I've know her almost 4 years now and it's crazy to think where the time has gone.
A few days before going to Sophie's we spoke on the phone about getting matching tattoos. We decided on what we wanted but knew it might be a long shot as most places we knew of in Leeds didn't do walk ins, so thought we might have to book it for another time. But after some research we saw that Cobra Club did offer walk ins, if their were artists available. So we messaged them and they got back to us within 5 minutes (very quick!) then about 20 minutes later our tattoo was booked for the following day!
I have a couple of tattoos already so I was already expectant on the pain, but as it got to the inner of my thigh it did hurt quite a bit! The rest of the day we spent just having a wonder round town and eating lovely food. If anyone has any recommendations for places to visit in Leeds the definitely comment below as we'd love to check them out!