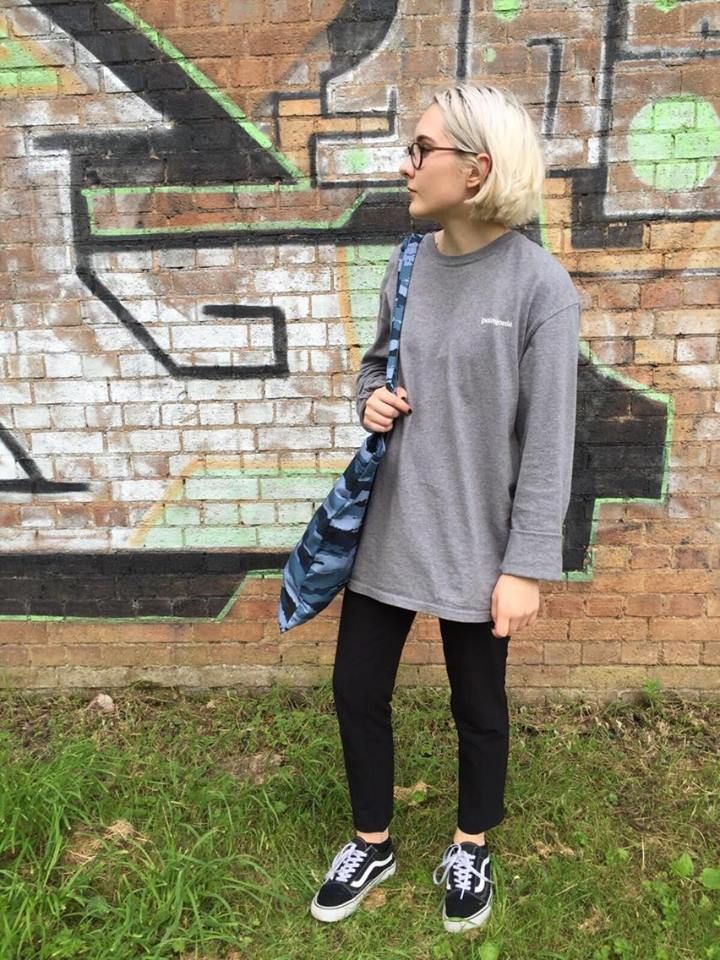 Patagonia top - Cow Vintage (similar)
Just a quick outfit post today! There's not a great deal to talk about with this outfit as it's a pretty simple and a go to for me. An oversized tee, in the form of this Patagonia long sleeve that I picked up from Cow while I still worked there. There's a cool pattern on the back but I didn't like any of the photos we took of it (typical). I paired with black trousers to add a little bit more structure and the old skools are a must during the warmer months.
This post also features a new addition to my hand made tote collection. After lusting over a similar bag in Carhartt but not wanting to spend any money (I must have been having an off moment) I spotted this cool camo print denim in Manchester. It was super cheap so that evening instead of packing my room to move home, I decided to make myself a bag instead(I procrastinate quite productively). There was
enough material to make my boyfriend one too, and as the saying goes 'Couples who dress together, stay together' Am I right?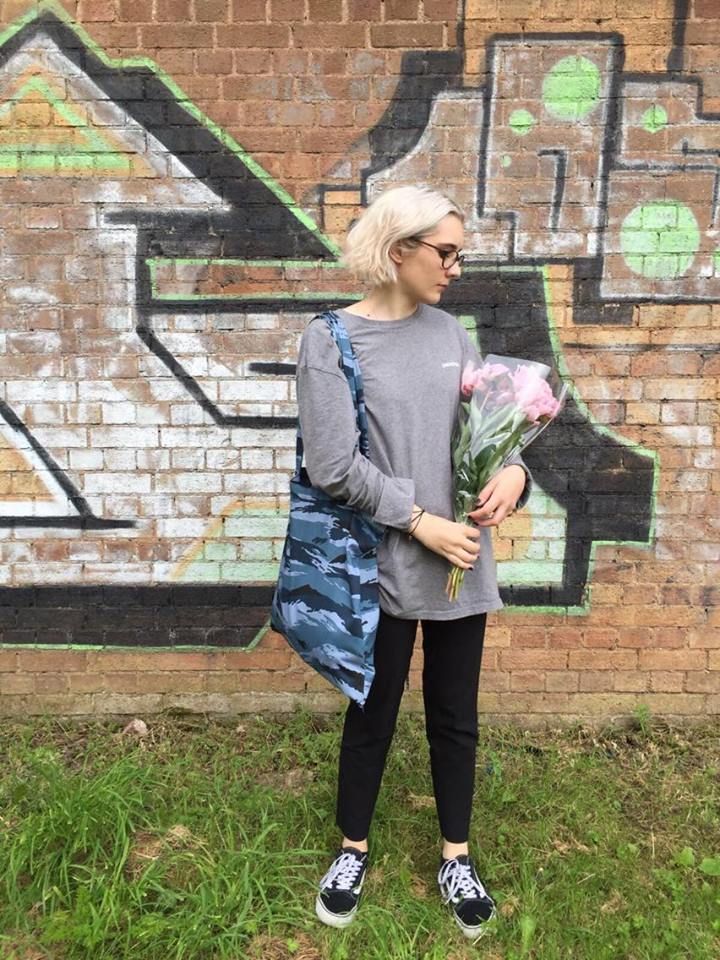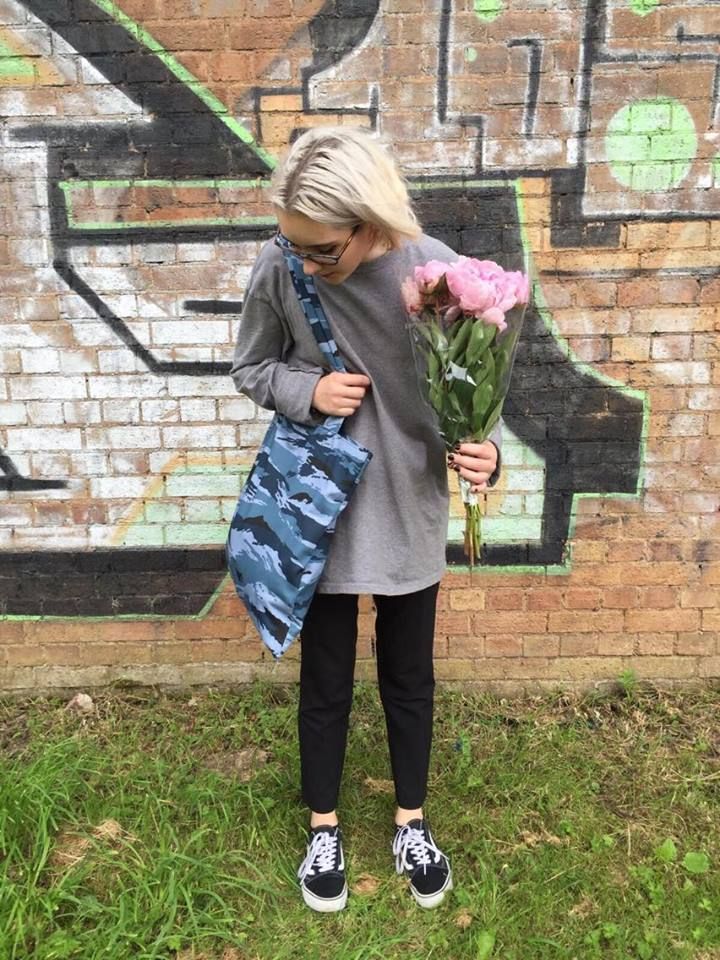 p.s Peonies are the sweetest, if you'd like to send me flowers then please do.