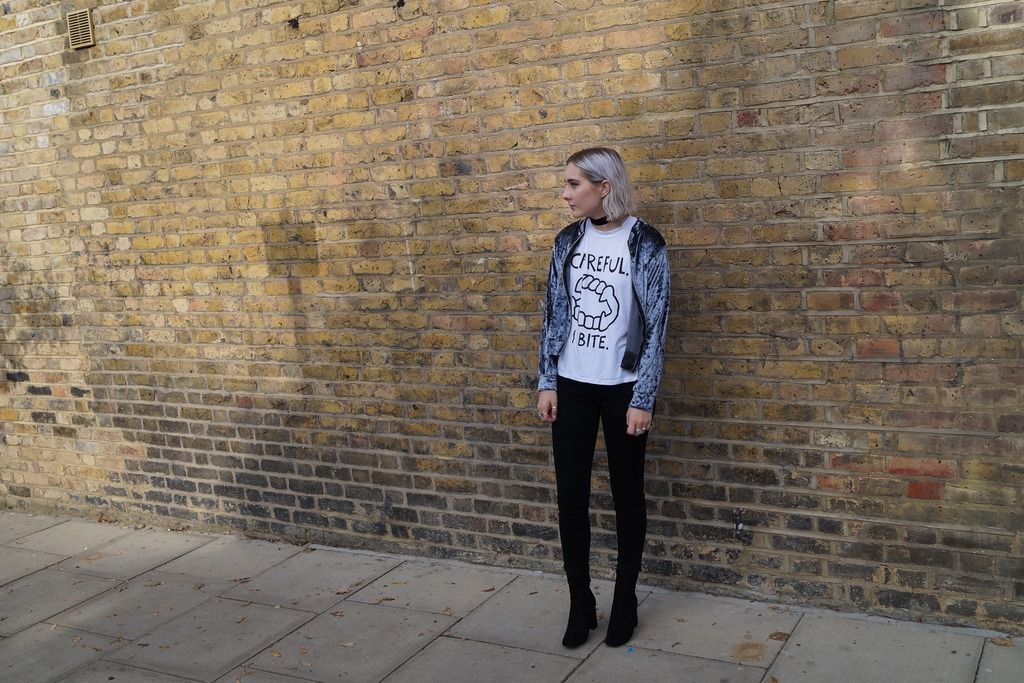 *all items from Boohoo*
Click to be taken to each item
You know when Halloween is coming up but you don't have any set plans but you don't wanna miss out on the fun? Well this outfit is my way of doing Halloween without walking down the street on the 31st with full on Malificent costume going on (as much as I'd like to).
After looking on the Boohoo Halloween section, which took a long time as there is so much choice. Whether you want a bodycon dress adorned with skeleton or maybe some ghost print leggings, or even just a cold shoulder velvet tee, then Boohoo has got you covered. I decided on this top that adds some fun to an outfit and carries on the slogan tee trend we've been seeing the past few seasons. Pair with a pair of skinny's to keep the outfit more casual then sassing it up with this amazing velvet bomber and block heeled boots.
This autumn we're going to see a lot more textures and fabrics going on and Boohoo is already fast on it and I can't wait to get my hands on some more pieces to share with you.