First things first, I apologise now that literally everything in this post is thrifted / second hand / sale finds, but it also re-iterates my whole point in the post.
I've always loved vintage / charity shopping due to high street stores never fulfilling my 'style requirements'. The feeling of finding a gem in a local charity shop at the fraction of the cost whilst knowing that i'll probably never see anyone wearing the same is a dream for any teenage kid obsessed with tumblr. Although I have been wearing the same bon marche top as an older lady on the bus once.
What I'm saying is that I bloody love bargains and I love vintage even more so it goes hand in hand (87% of the time). So this is a post showing you 3 pieces of knitwear I picked up the other week and almost a warning that I will be sharing vintage pieces more because my collection keeps on growing!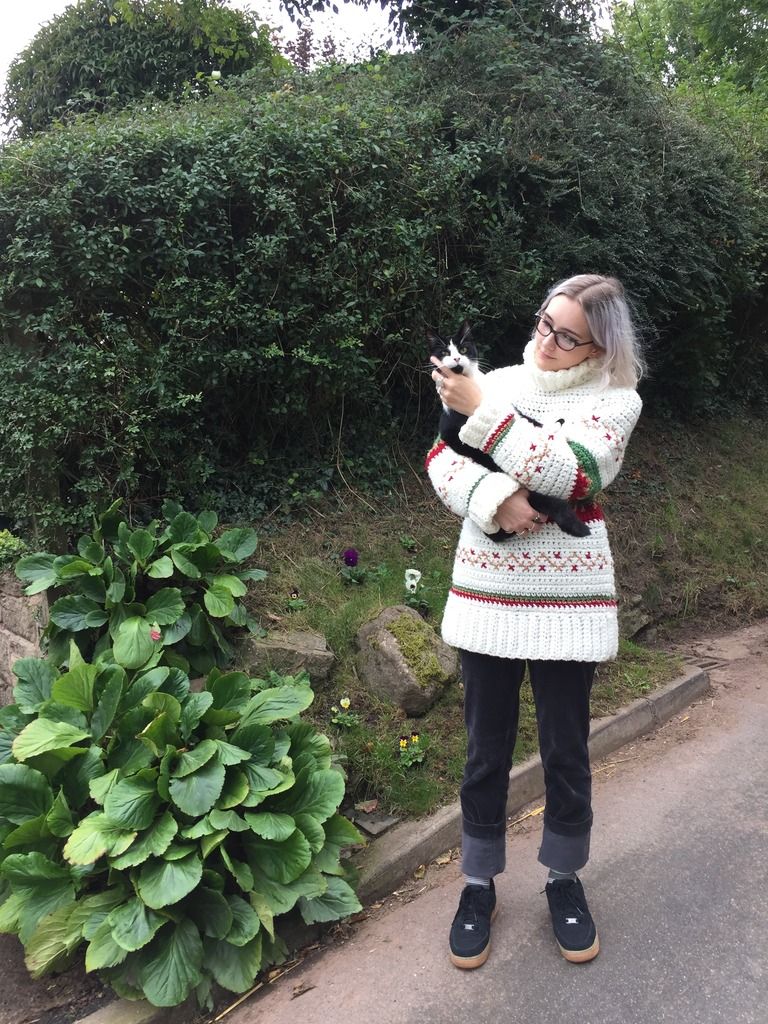 The Full Winter one
Cords : MHL (sample sale through work)
Nike Air Force 1s : Size?
This jumper just shows the magic of charity shops; a huge hand crocheted jumper that just screams 'I'm so ready for winter' even though you're pining for summer to come back. Paired with MHL Cords that I picked up at the sample sale at work, this creates one super heavy, wintery look; I'm sold.
The Christmas Party one
CDG Converse : End
How to get away with wearing cosy knitwear to those all exclusive christmas / new years parties? Throw a slip dress over it! Well I guess christmas is the season to be jolly and this red jumper emulates that perfectly.
The 90's Garden Mom one
Nike : Depop
This is my 'mom who's just brought out a gardening book in the 90's look'. Yeah I'm not really sure what's happening either but i'm kinda digging it. A simple cream knitted jumper, 501's and a pair of nikes (or your fave trainers) and you've got yourself a casual autumn look.
Comment below what you guys think!
Save
Save
Save
Save
Save
Save