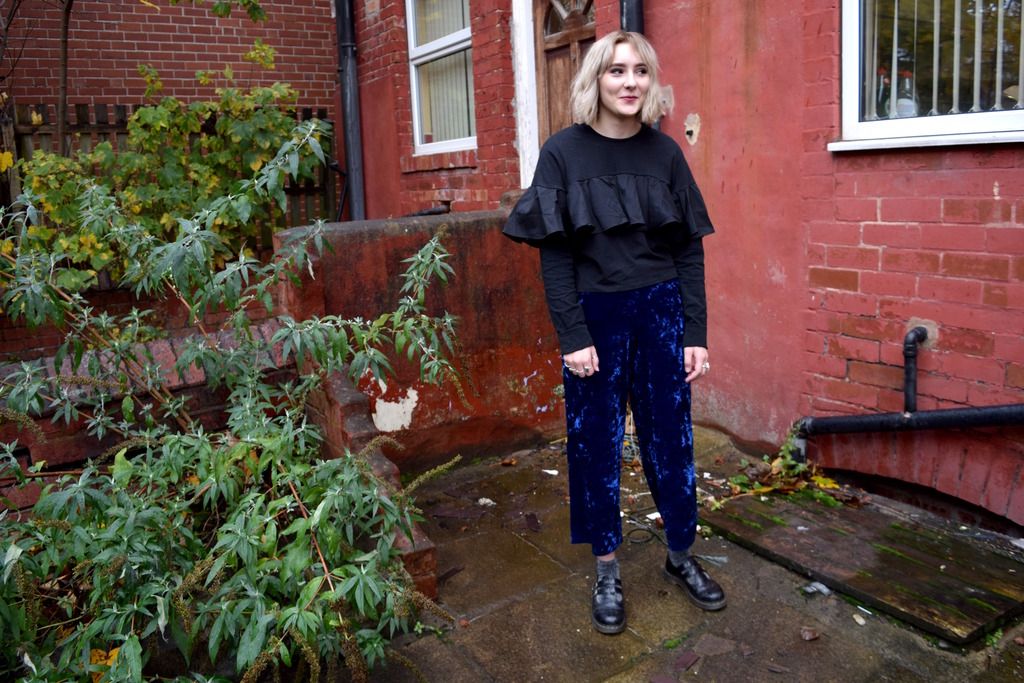 First of all I need to learn to stand up straight, but in my defence it was raining when we took these photos. Anyway back to the outfit, this is my 2 trends in 1 outfit and I felt hella sassy.
I'm not typically one to follow trends and if I do then I like to work it into my existing wardrobe and make it suit me and my style (isn't that we what we all say?).
This ruffle tee has given me a new lease of life and it's so bloody girly. I don't know whether it's the 'Molly Goddard' vibes that I'm trying to squeeze out of it, but I love it and want to wear it all the time. I added a long sleeve top underneath due to the miserable weather but I like how it turned out and I'm excited to try pair different items together.
As for the culottes, I'm in love with these too! Normally I would've gone for black but as I have the famous pleated culottes from Topshop, I wanted to mix it up with this gorgeous deep blue colour. I can't wait to wear them for nights out during this festive season but also with baggy vintage tees and huge jumpers.
What are your fave new pieces?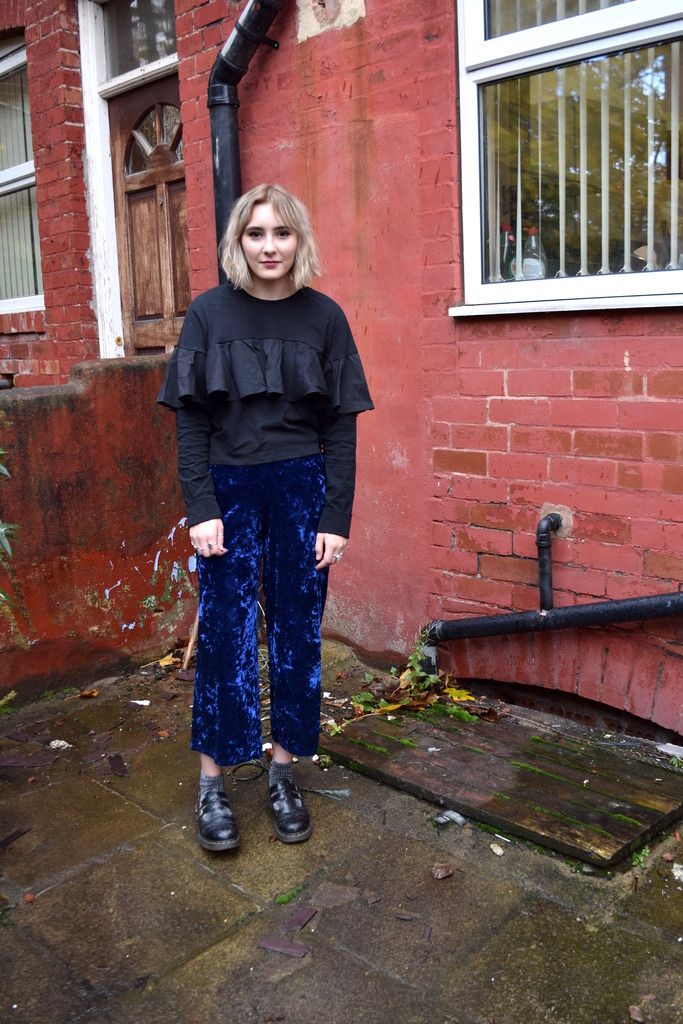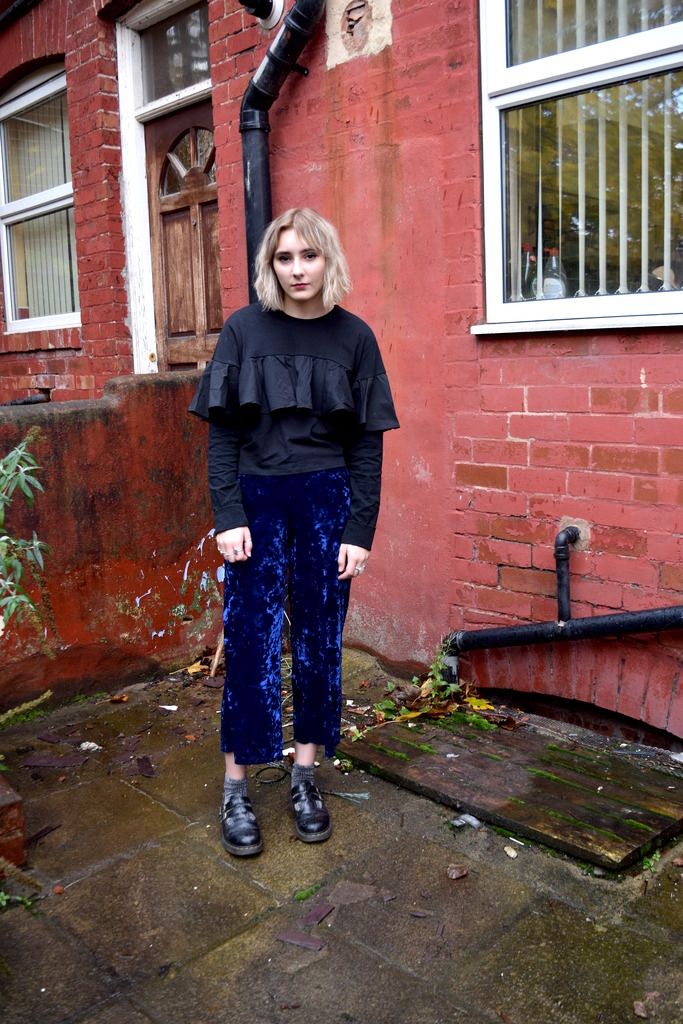 Save
Save
Save
Save
Save
Save
Save
Save