My name is Chloe and welcome to my farm... well maybe not my farm but close enough. I wanted to share this outfit with you as I was feeling this really odd colour combination that really does not work at all.
Firstly I wanna talk about this crazy oversized lilac jumper and how much I bloody love it. Now lilac isn't normally a colour I would go for due to having very pale skin and very light coloured hair. After ASOS did a collab with WAH nails and brought out
that
lilac Royal jumper, I've felt a longing for something similar. Now I know it's not the exact same, and it's not really very close on the colour spectrum but when I spotted this pastel coloured knit, I knew it had to be mine. Plus for £3.50 I couldn't really pass it up.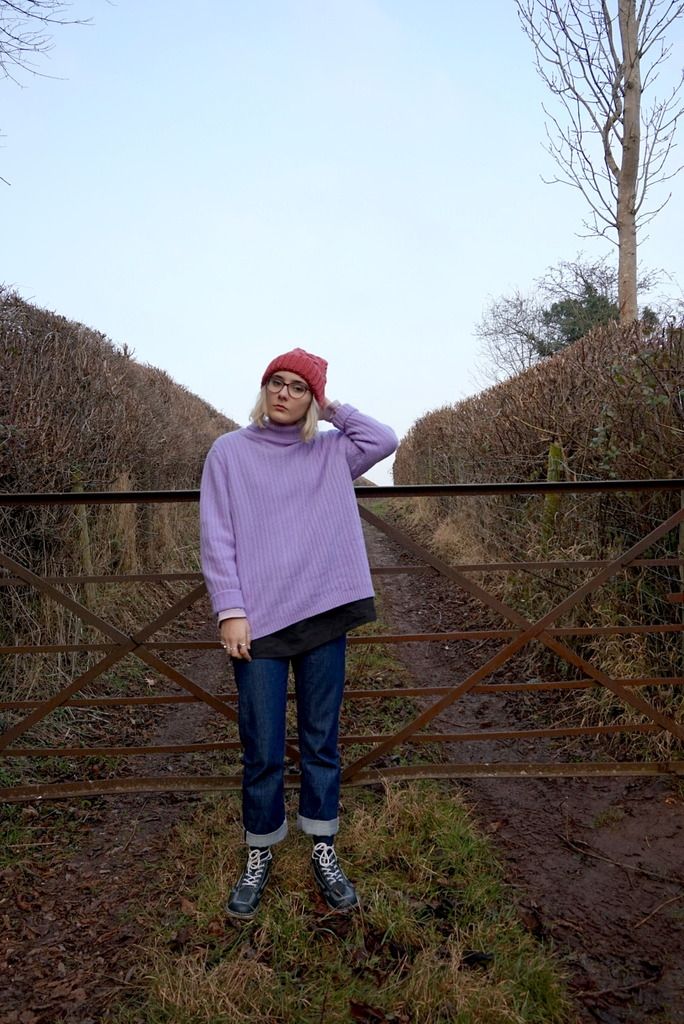 Selvedge jeans : Topshop sale
Secondly, there's the jeans and not to mention the wonder that is this dreamy pink knitted hat. The jeans are my only pick up from the Topshop sale and I'm honestly surprised at myself too. After a project at uni that inspired a further love for denim, I can't get enough. After spotting these selvedge denim jeans in the sale with a further 20% off, then another 10% off with student discount, I couldn't hand my debit card over quick enough.
The hat was a very impulse purchase but one I'm very glad I made. I'm going to blame mom on this one, because if she hadn't gone into the shop then I wouldn't have followed and I wouldn't have had a wonder around whilst she bought herself a scarf. Mom this ones all on you!
As weird as this outfit colour combination may be, it's fun to mix things up a bit. I think with working in a very minimalist place with a very limited colour palette it's making me want to be slightly more adventurous outside of work. Does anyone else get this?